---
First Werner Meier couldn't believe his eyes; a few minutes later, realizing what he had found, he couldn't believe his luck. It was another Bill Mitchell-styled one-off Corvette, a 1964 Sting Ray that Mitchell had built especially for Ozzie Olson of Olsonite fame.
It was 1979, and Meier, a Corvette restorer, former GM executive and owner of Masterworks Automotive Services in Madison Heights, Michigan, had heard through the grapevine of a highly-optioned '64 coupe. While its 300-horse automatic drivetrain held little appeal for Meier, the news that it supposedly wore a mint set of Kelsey Hayes knock-off wheels was enough to pique his interest. He arrived expecting to find a straight, original car and was instead scandalized by its bright pearlescent Blue paint. The owner insisted the finish was original; unable to find any evidence of overspray, Meier inspected the trim tag, which specified the paint code as "SPEC". Meier bought the coupe on the spot for the full asking price, knowing he had found the tip of a thread that would lead him to the car's true value.
Meier subsequently established that the car was specially prepared at GM Styling for industrialist Ozzie Olson, founder of the Olsonite Toilet Seat Company and famed sponsor of a series of Dan Gurney-built Eagle Indy 500 race cars driven by Gurney, 1974 USAC Champion Bobby Unser and others. Olson and Mitchell were friends whose shared enthusiasms included Corvettes, racing and partying, so it was only natural that Olson joined the select group of clients and friends for whom Mitchell built special Corvettes.
Along with the custom floor grates that were a trademark feature of the GM Styling specials, the car was fitted with six taillights, and the lower front fenders were modified by filling in the scallops and creating openings for side-mounted exhaust. These were originally simulations; true side exhaust did not appear until 1965 but several Mitchell Corvette specials had a variety of such pieces that eventually evolved into the first production systems. During the car's restoration, Werner Meier worked from period photographs to make aluminum recreations which he rendered functional by fitting them with internal mufflers. Because the pearl Blue paint had begun to craze, he also reluctantly repainted the body.
Werner Meier put about 1,000 miles on the Corvette over the 25 years he owned it, including a return road trip from his Michigan home to Kentucky, and a drive to the Gilmore Museum, where it was displayed for 12 years until going into the famed McDorman Collection, another fascinating chapter in the story of Bill Mitchell and his GM Styling Studio.
Highlights:
1964 Corvette custom built by Bill Mitchell for Ozzie Olson
327/300 hp automatic
Air conditioning
Custom exhaust system recreated in restoration
Refinished in the original Pearl Blue
Blue Line tires on chromed wire wheels
Custom taillights, floor grates and vanity mirrors
Documented history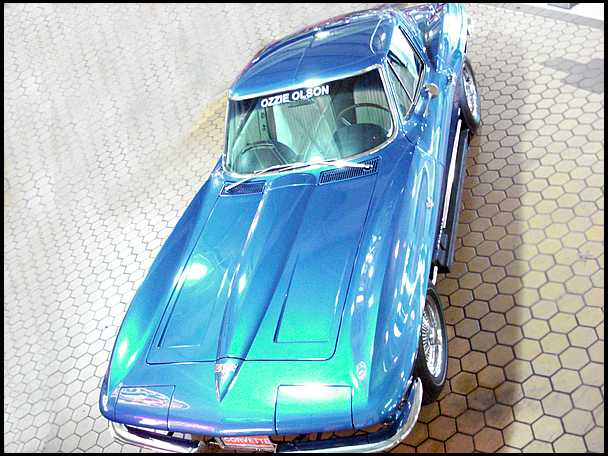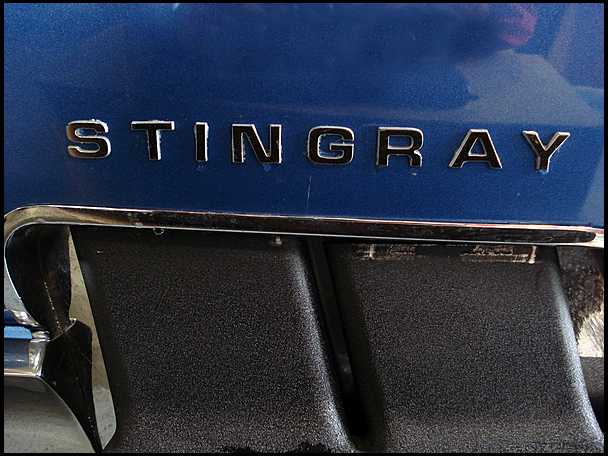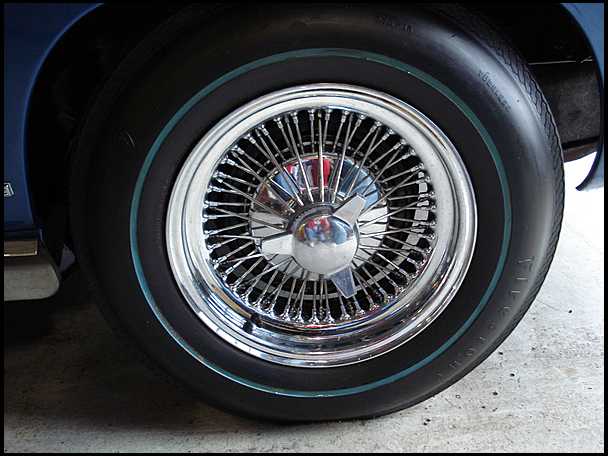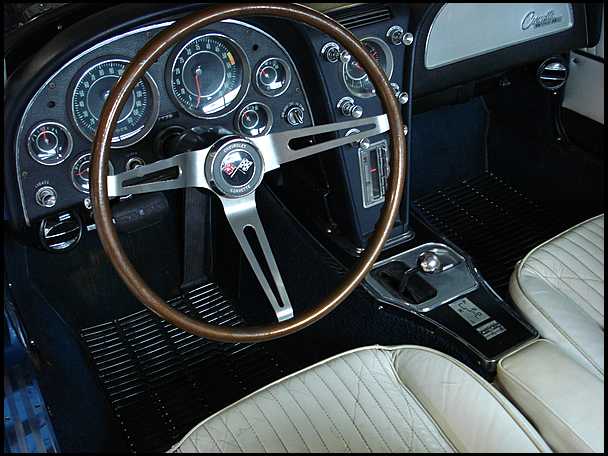 Photos, descriptions and other information for the lot depicted on this page are provided by the consigner to Mecum Auction and have not been verified by Mecum Auction.